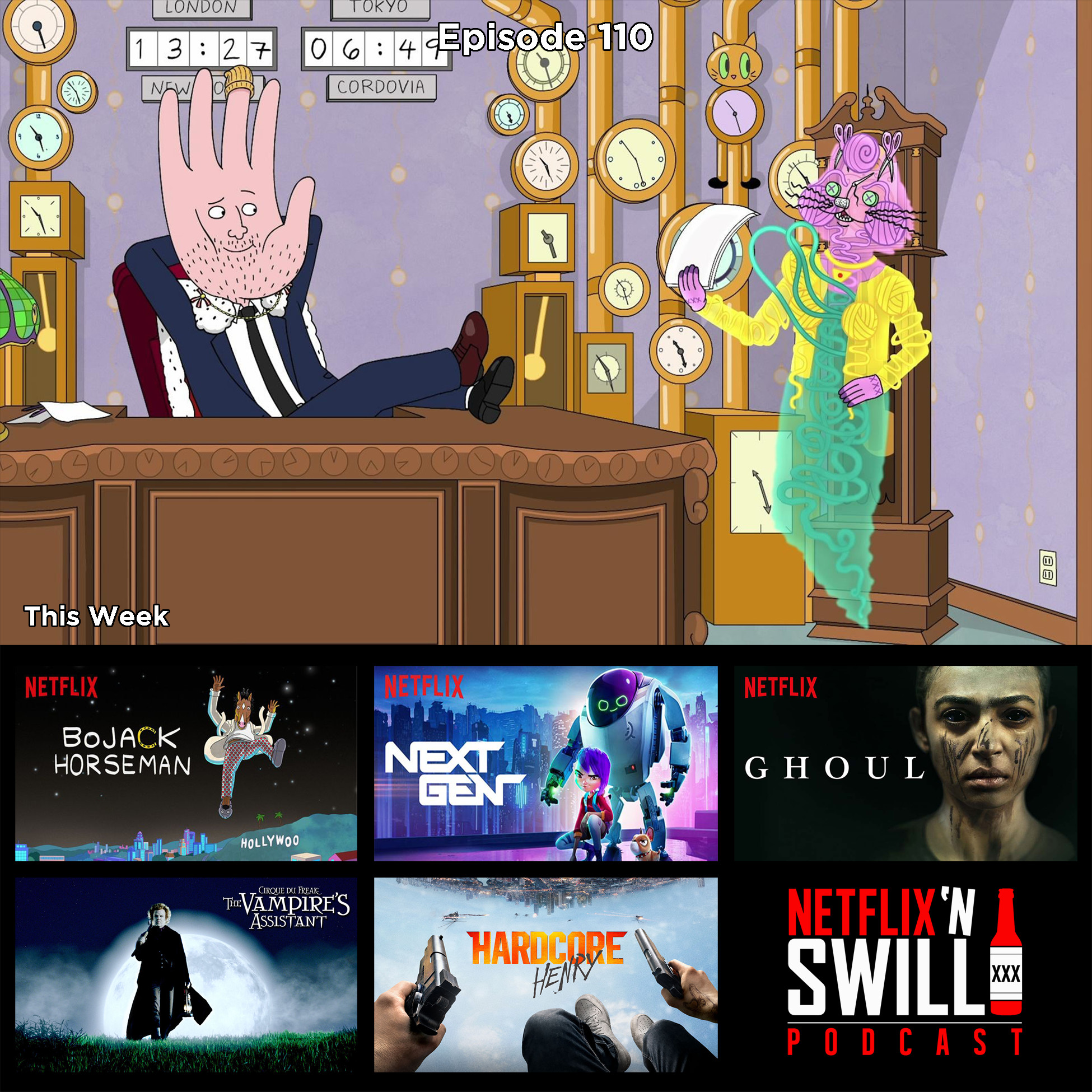 Welcome to Netflix 'N Swill, your source for Netflix news, reviews, and booze.
This week, Caleb has a brand new microphone thanks to the newest patron of the show Ben and we're reviewing Bojack Horseman Season 5. Just how much did the guys love this season? Just listen in and find out.
00:08:11 Caleb's Swill Corner
00:24:55 What Did You Watch This Week?
00:44:26 Bojack Horseman Season 5 review
00:48:30 Bojack Horseman Season 5 spoilers
01:08:13 Patreon Movie Review: Hardcore Henry
Please also check out our website, netflixnswill.com for the latest in Netflix news and reviews.
Check out our Apple Podcasts page here.
Contribute to our Patreon here.