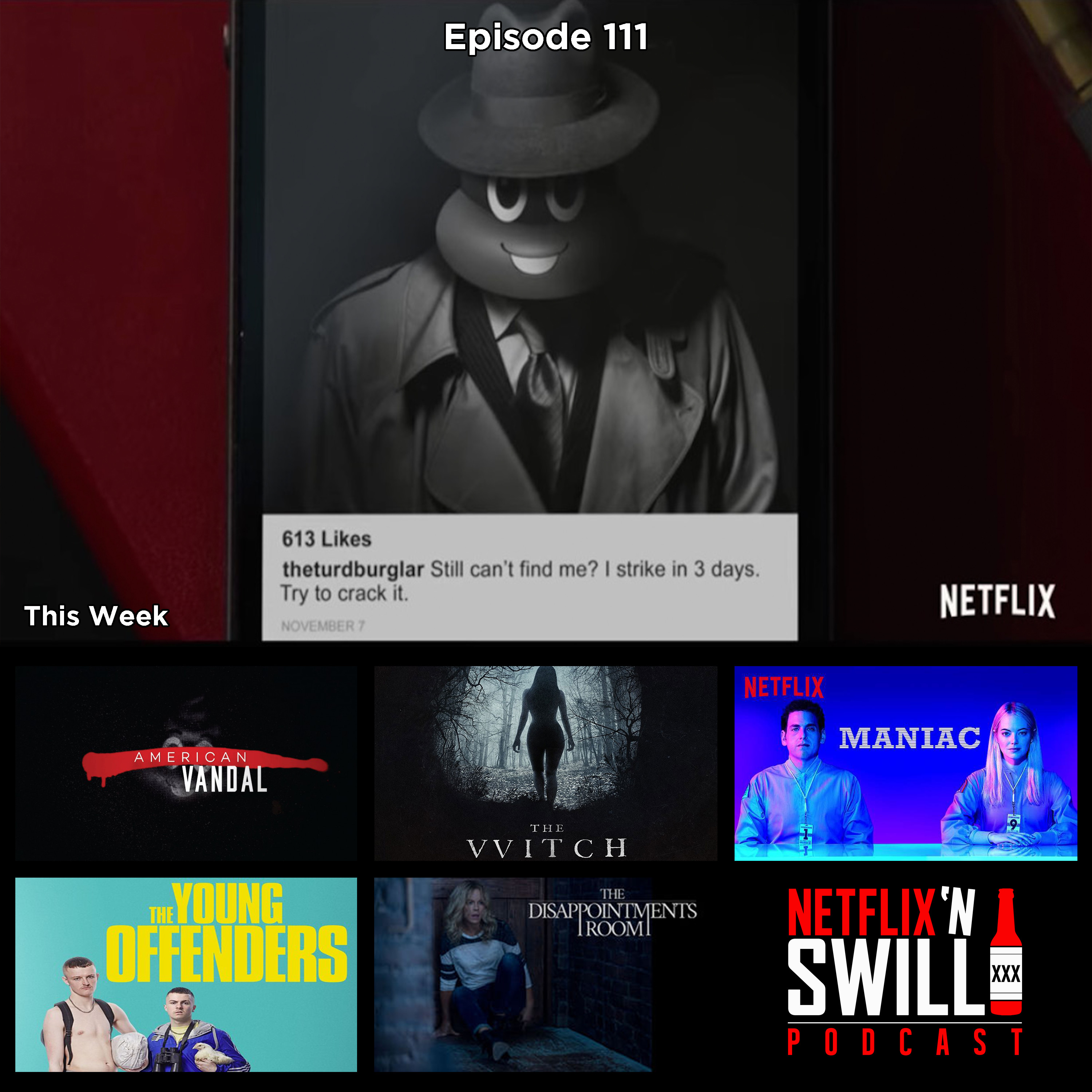 Welcome to Netflix 'N Swill, your source for Netflix news, reviews, and booze.
This week, we ask who is the Turd Burglar as we review Season 2 of American Vandal.
00:05:26 What's Your Swill?
00:23:21 Downstream
00:36:46 The Countdown Promo
00:37:13 What Did You Watch This Week?
00:46:46 American Vandal Season 2 review
00:55:47 American Vandal Season 2 spoilers
01:05:06 Dic Picks
Please also check out our website, netflixnswill.com for the latest in Netflix news and reviews.
Check out our Apple Podcasts page here.
Contribute to our Patreon here.