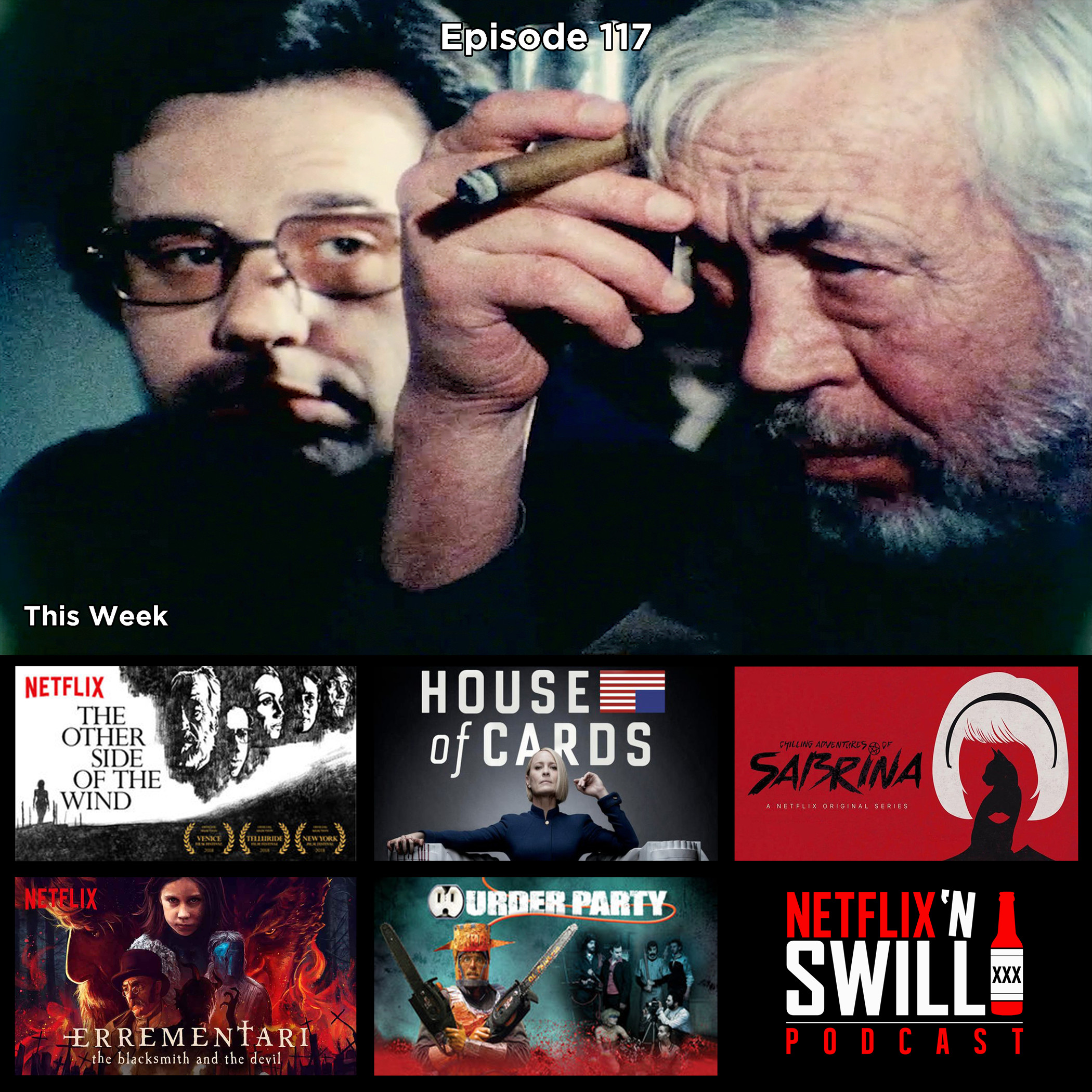 Welcome to Netflix 'N Swill, your source for Netflix news, reviews, and booze.
This week, Epic Film Guy Nick joins us to review Orson Welles' final movie, The Other Side of the Wind, plus he shares his thoughts on House of Cards sans that guy and someone likes Murder Party a lot.
00:09:51 What's Your Swill?
00:14:43 News
00:25:21 Downstream
00:30:33 What Did You Watch This Week?
01:00:46 The Other Side of the Wind non-spoiler review
01:24:33 Corey's Shitty Horror Movie Corner